You may have loved every inch and detail of your bedroom a few months ago. But, there might come a time when everything just feels a little meh. You could have grown out of your previous style or you want new views in your bedroom. It might also be that it's completely out of your hands since you just moved in. Anyhow, your bedroom doesn't have to look as tiring as you feel at the end of a long day. You can snap it out of that boring rut with a few well-chosen ideas that show off your personality. If you're struggling to come up with anything, here are 7 makeover ideas that can transform your boring bedroom.
1. Hang Up a Pop of Art
Artworks are more often than not appreciated in the living room. But, they're also one of the easiest ways to transform a boring bedroom into a chic or modern shrine. So, go ahead and hang up your favorite artwork, quilt, poster, or photograph. Choose something that complements and contrasts the theme of your bedroom. Or, just go with what speaks to you most. After all, your room is your private sanctuary.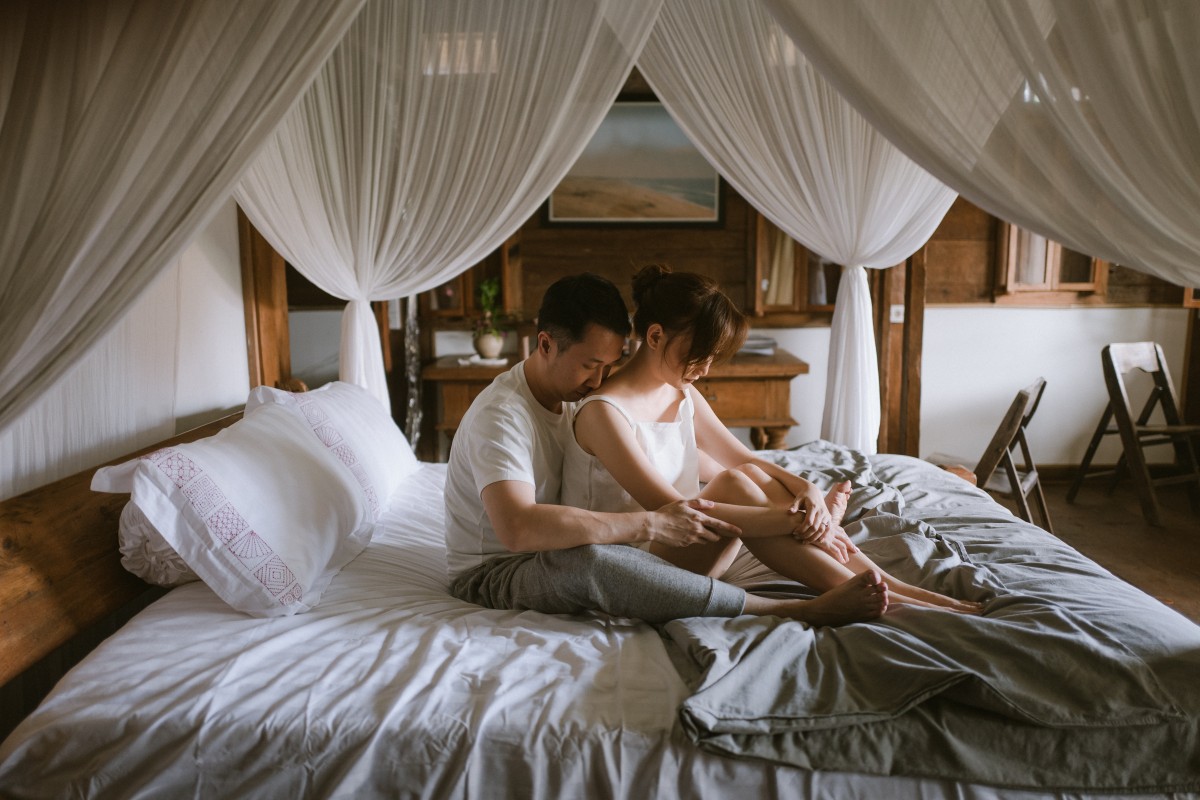 2. Hang a Canopy
Feel like a classy Victorian-era lady with a nice canopy hanging over your bed. In the winter, you can opt for heavier drapes to add that extra touch of coziness and texture to your design. And in the warmer months, you can go for the light and flowy drapes to give your bedroom that touch of delicateness and charm.
3. Install a Creative Headboard
A great headboard turns even the plainest of beds or mattresses into something straight out of home design shows and magazines. You don't even have to get a real headboard. There's a variety of wallpaper and paintable stencils out there that you can get that gives as much interest and contrast to a once boring bedroom as the real deal.
4. Add a Little Bit of Shine
Just like how a little bling can transform any outfit, adding a little shine won't do any harm to your bedroom. Whether it's from glass, sequins, mirrors, or metallic touches, that little bit of glint can go a long way to transform a boring bedroom. If you're into warmer tones, go for gold or copper. If not, you can go for silvers or chromes.
5. Update Your Bedding
Your bedding is such a huge part of your bedroom design. So, if you've had the same one for a few months now, it's time to switch things up. Go for something that fits the style you want whether it be minimalist, rustic, chic, or modern.
6. Create an Accent Wall
Never let your wall space go to waste. That is your ultimate canvas right there for transformation. So, why not try creating an accent wall? You can paint it with any bold color of your choice or you can put up a mural. You can even go for a stencil or wallpaper. The options are endless.
7. Go Dark
There are a lot of advocates for light-colored bedrooms. But, if it fits your style and if you're willing to go bold, why not go for a dark-colored bedroom? You don't necessarily have to go black. But, you can opt for rich browns or blues. This can transform any boring bedroom into something chic and straight out of a magazine.