Hunting for an apartment with your partner carries many benefits. For one, you have someone to share the stress of the ordeal with. Two, you have someone you can rely on for an honest comment. Three, there's a simple joy in finding a home to share with someone you care about so much. However, this experience doesn't come without its own set of hardships. You and your partner are two different people who are bound to have differences in opinions. And given how big the decision is to look for the right apartment, you're bound to run into some issues. But, that's normal. If you do want to avoid any of these issues though, here are some tips to help you in your apartment hunting as a couple.
1. Be Honest
The phrase "honesty is the best policy" is crucial to remember when looking for your home with your partner. Sometimes, you may want to keep your partner happy by agreeing to their choice even if you have reservations. But, it's important to have open communication and let your partner know if the place doesn't suit you. Deciding on a new apartment is a big decision and it's important that you're on the same page.
2. List Both Your Needs and Wants
One way to help get you both on the same page is to know each other's needs and wants. This way, you'll know exactly what kind of apartment will suit you both. The best way to do this is to create the lists separately. Then, you can compare and cross out or add the necessary things to your compiled list.
3. Discuss Money Matters Clearly
More often than not, you and your partner will have different financial capabilities. So, before starting the hunt, check your credit scores and discuss what you both can afford. Also, discuss other financial matters such as utility bills, emergency costs, and such. This way, you have a clear limit of what your options are. And you can assure your landlord and yourselves that you can pay rent on time. Remember to designate who's going to be the contact person as well to avoid confusion and unnecessary doubles.
4. Set Aside Time to Look for a Place
Looking for an apartment needs both you and your partner there to see the place. This way, you can discuss and make informed decisions. You also will be able to see and feel out the place if it's right for both of you. That's why it's important for you and your partner to set aside the same time and date in your schedules for your apartment hunting journey. And remember, when looking around open houses, keep your emotions cool to avoid being tricked to higher rent.
5. Make Notes
After each visit, make notes of your individual pros and cons. You and your partner can discuss each of your complaints and decide whether to stop or keep on looking. After you've visited all your prospects, it's also wise to make a list of your top three places. You and your partner may have different favorites or you may have that one place in common. This way, you can easily narrow down your options and you can discuss which place suits the both of you the most.
6. Consider How Much Things You Own
If you think you already have a lot of things, think about how much you'll both have once you move in. And sometimes, your budget may not allow you to get a bigger space. So, get ready to sacrifice and compromise.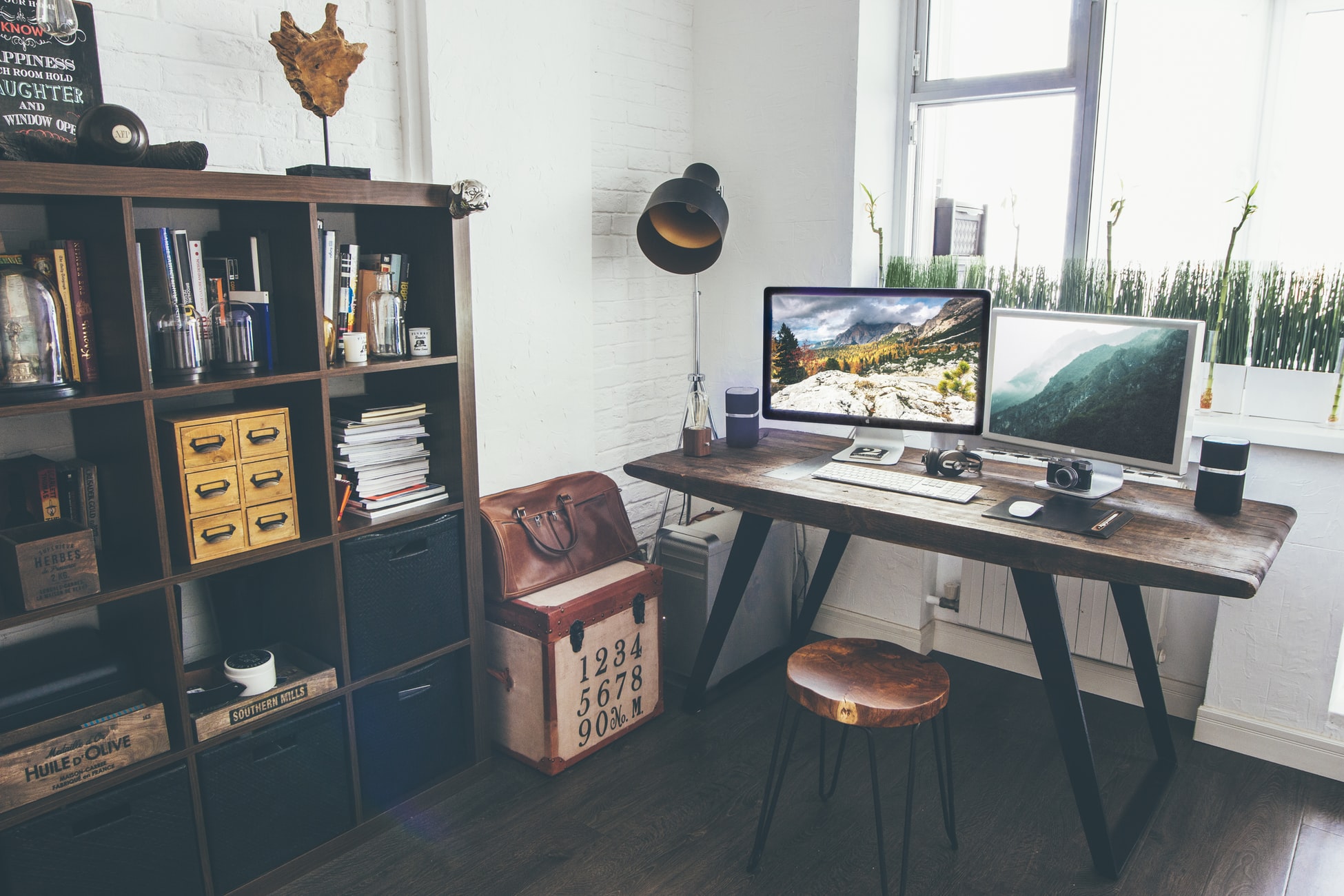 7. Be Specific About the Spaces You Need
Some couples might need workspaces at home while some might prefer to have an extra bedroom ready for a new baby. Everyone's different. So, discuss what spaces you need with your partner and take it into consideration when looking for a place. You might not find exactly what you're looking for but, you might be able to find nooks and corners that you can transform for your needs.
8. Get Ready for Arguments
Arguing might not sound good for couples. But, it's part of the process. It's important to know where each of you stands, what each of you likes and doesn't like, and what each of you thinks. Besides, you can still keep your disagreements civil and turn your argument productive. Remember, you both have the same goal and that's to find the perfect apartment for you both.