Your apartment is a private space. It's where you relax and it's where you can ultimately be yourself. Before the coronavirus pandemic, you'd spend 30-40% of your time at home and it's mostly just to watch a few episodes of a TV series, have dinner, and then sleep. But because of the pandemic, you are forced to stay and work from home. That means, you now spend 80-90% of your days in your apartment which is a total lifestyle change.
Apart from setting up a workspace, you find yourself wanting to decorate your apartment a bit more to make it as entertaining and as comfy as you can. It's worse enough that you stay indoors every day. Least you could do is to turn your apartment into a fun living space where you get to do the usual social media selfies and pictures you post every now and then. So, to help you out, here are some tips on how to make your apartment Instagram worthy just enough for you to have that social life even without going outdoors.
Tips on turning your apartment into an Instagram worthy living space
Turning any apartment into a fun photo-worthy space can either be a challenge or it could be the easiest thing you'd ever do. If you're looking at painting your apartment to achieve a whole new look, that's a challenge. These tips are more for the easy stuff. Taking pictures for your socials while staying at home only needs a few minor touches to spice things up a bit. So, let's start.
House plants are your best friend
If you scroll through your Instagram feed, you'd find celebrities and even friends posting their latest purchase of house plants or just a cup of coffee with a pretty looking succulent plant just right beside it. That's because being a green thumb has now become a trend and people just can't get enough of either that ZZ plant, rubber plant, or fiddle leaf figs.
Aside from the fact that plants improve the quality of air at home, these are the best decor to have in any photo you want to take. Put house plants on your work desk, beside the couch, in the middle of your dining table or in your reading corner, and you are sure to have trendy and artsy photos without so much effort.
Wall Collage
Look around your apartment. You are sure to find an empty wall. That is your canvas. Get all your favorite pictures, frames, posters, and maybe some mirrors and arrange them in a way that they aren't too far nor too close to each other. Go freestyle but make sure you don't stick with arranging them in a parallel or straight line. There are easy searches on how to arrange frames in a creative way. All you have to do is choose one and try as much as you can to imitate and arrange them the best way you can.
Rearrange some furniture
While you're pulling out some of those frames and mirrors for your wall collage, you might as well rearrange some of your furniture while you're at it. Focus on spaces where you usually take those selfies, photos, or stories you post on Instagram. There's the living room, the bedroom, and the kitchen. Remove furniture that you think are eyesores for photos and make room for those house plants. It's your apartment and you have a say on what goes where. The important thing is you get rid of the ugly and replace it with the pretty.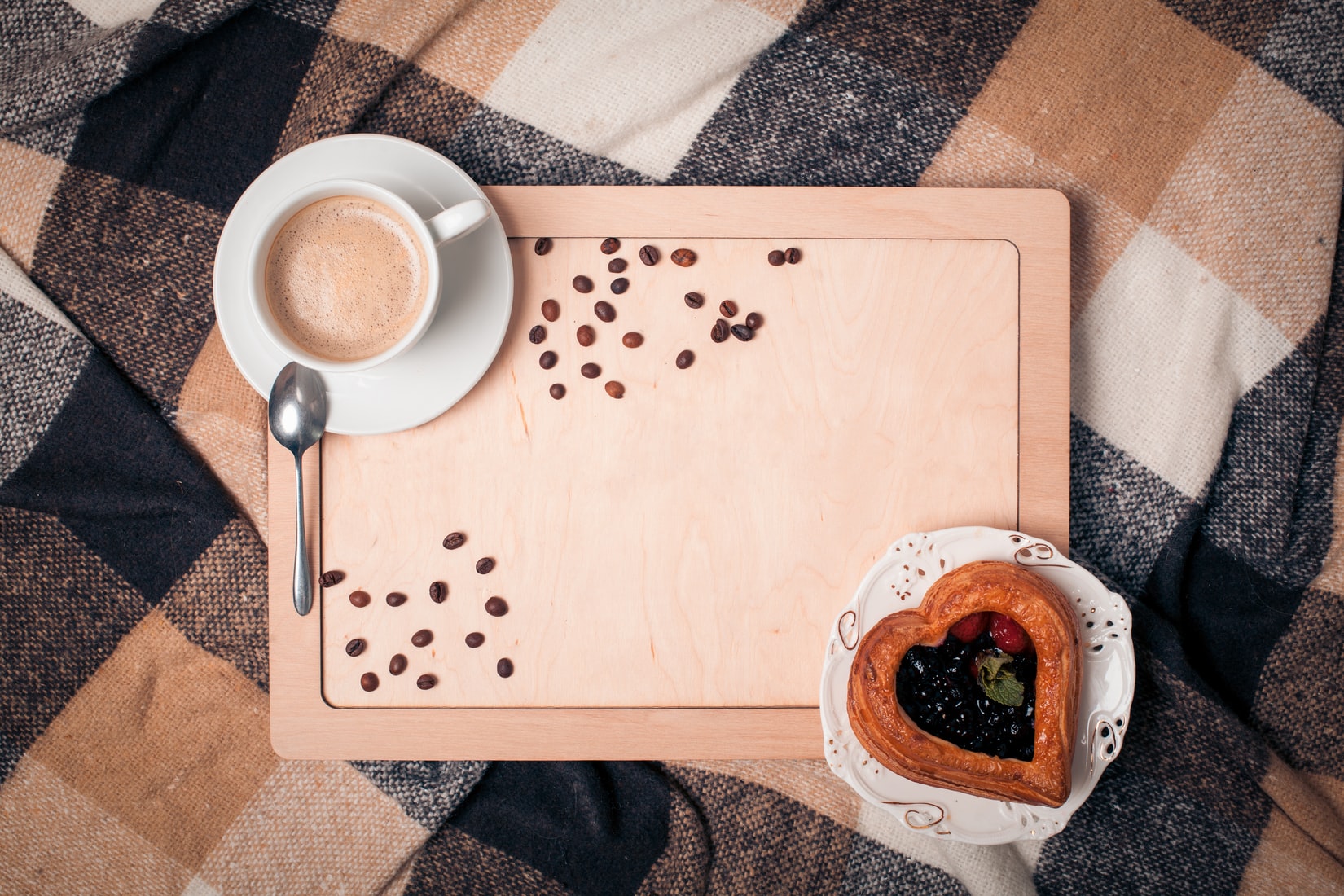 Use blankets and clothes for texture and color
Creative shots are hard to achieve if you just take photos without texture and color. Blankets, sheets, and some of your clothes might just be what you need. How does this work? Say for example you want to take a photo of a book you are reading and you want to share that on your stories. Instead of just laying it flat on a plain sheet, crumple that colorful blanket and put that book right next to it. What if you're in the kitchen and you're eating that bowl of cereal? Instead of just taking a photo of the bowl alone, grab that piece of colorful cloth, crumple it next to that bowl and take a flat lay photo. It's the small things that make things interesting sometim
Have a good mug and a go-to corner
If you're one of those who can't live without coffee or tea, then you probably can be seen with a mug in your photos. Whether it's working, watching TV, or just reading, you always have that mug with you. A small item like this can either make or break that perfect shot. Make sure you have a good looking coffee mug or mugs that go with the whole feel of your place. That way, wherever you are in your apartment and whenever you take a photo, you are sure to impress.
Also, have a go-to corner or corners for that matter. If you savvy taking photos of what you drink, then you have to make sure that you have a corner or spot where you can just lay that mug down and whatever angle you take is sure to give you a winning shot. This could be somewhere in your bedroom, living room, or kitchen. That way, you save a lot of time thinking of what decor to put just to get that perfect shot.
Now that you have a few ideas on how you can make your apartment Instagram worthy, start with what you can and make it happen. Make your living space fun and exciting and share memories on Instagram in style.