Staying in an apartment would probably mean having to work with a bathroom that's already made. That means some won't have the luxury of designing it themselves according to have they want it and are forced to live with that they have. While many would find this okay, some would find it rather uncomfortable. While you may think there's nothing else you could to give your bathroom the makeover it needs, think again. Here we give you creative ideas to make your small bathroom look better and feel wider.
Bathroom Decorating Ideas you need to try now.
Refresh your bathroom with a new color
When it comes to making your bathroom look better, the first thing to do is refresh it with new paint, which means having a new color. If painting is out of the question (since your landlord won't allow you), you can have a paint-free make-over and go with wallpaper or a peel and stick vinyl.
Choose any color in the shades of blue and white or a combination of both to give that spa-like luxurious vibe and to give a relaxing feel to the whole space. And as you know, white will make any area lighter and broader.
Conceal unpleasant floors
Now that you've got the walls covered, it's time you do something about your bathroom floors. If it's unpleasant to look at and you feel like no amount of cleaning would make it work, get some water-resistant vinyl floor cloth and have it custom cut for your bathroom. You can also use some interlocking rubber floor tiles if you'd prefer it.
Get a nice-looking mirror.
Never underestimate the power of having a great looking mirror in your bathroom. Swap out what you have now and get yourself a more sophisticated one. It could be a rustic type or a floral type. It depends on the kind of style you want. As long as it's a lot better than what you have now, go for it. You'd be surprised about how a lot can change by just swapping out one visually significant item in the bathroom.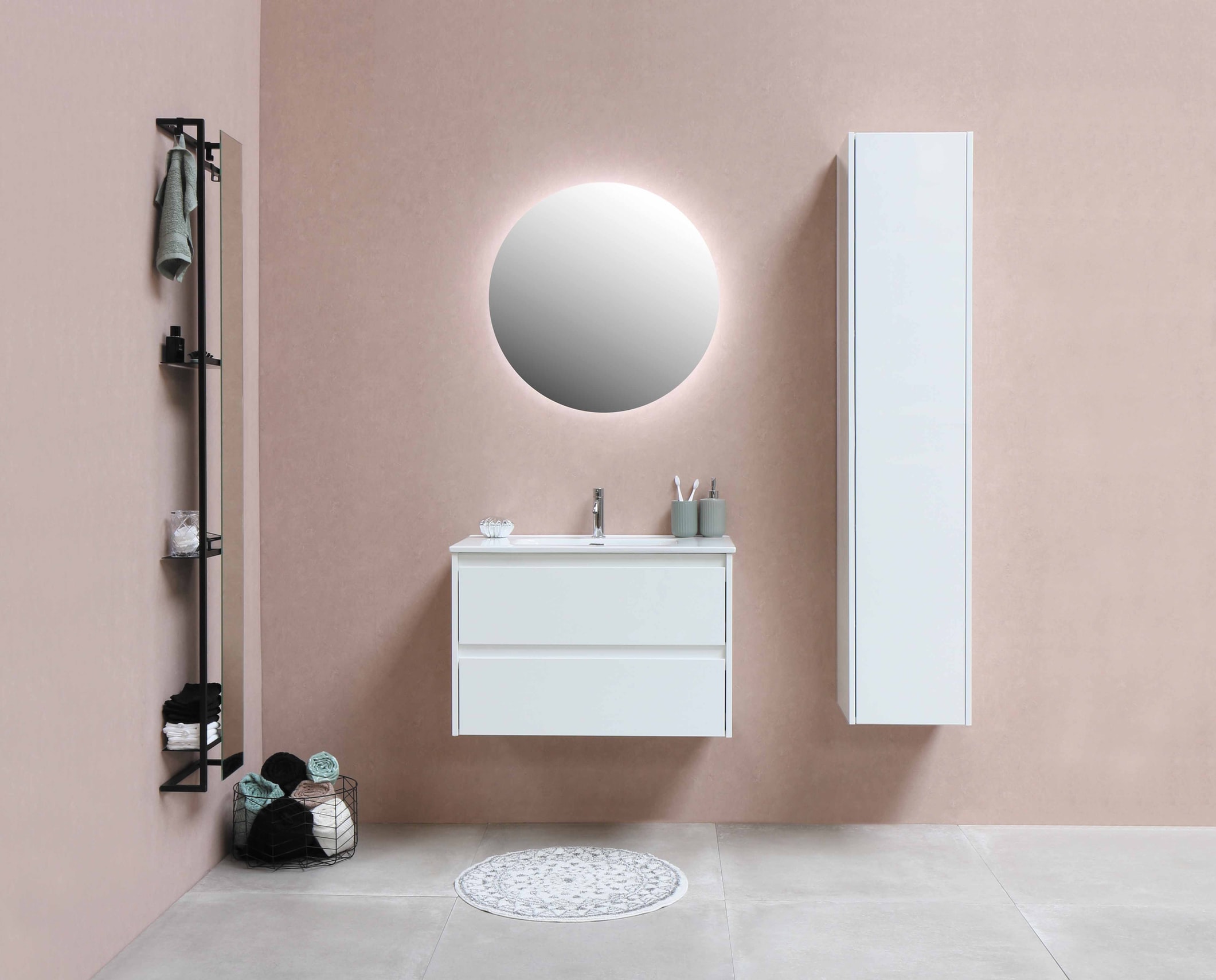 Have fun with Shower Curtains
Just like mirrors, shower curtains can also do a lot in terms of style. It takes a lot of space, and it's one of the first things you would notice once you enter a bathroom. If you have a darker shade for walls, choose a color that will contrast it. If you go with white or blue color for walls, your shower curtain can have any color you want. Think of it as an artful display you could have in your bathroom.
Create a mini gallery
With your walls, floors, shower curtains, and mirror covered, you can have a little bit of fun with the empty walls you have. Create a mini gallery by putting in some framed artwork of your choice to give it a bit of personality. There's no floor space required for this, so you could go ahead and put in what you want as long as you don't overdo it. This would take the attention away from anything unpleasant you are unable to cover in your bathroom.
Spice up awkwardly-shaped bathrooms
The thing about small spaced bathrooms is that sometimes they are awkwardly-shaped, which makes decorating it even harder. You need some playful wallpaper to cover the walls, which can also work as an accent wall. All it takes is a bit more creativity to choose which wallpaper would go with your bathroom's whole look and vibe.
Add Some Plants
Adding a few gorgeous leafy greens here and there would change the whole look of your bathroom. Plus, you naturally purify and energize the space. This would brighten the place up with texture and color, making anyone feel more relaxed.
With these easy bathroom decorating ideas for your apartment, making it look better will not be a problem. Be creative and give that space the makeover it needs now.