In any apartment, curtains are sure to get a lot of attention and you can see them all around a living space.
Whether it's in the living room, bedroom, or kitchen, you have to make sure that these curtains are selected carefully. Because of its size and how they hang from top to bottom of a wall, curtains can either make or break a space. If you choose the right ones, they can make your apartment look like home even without so much decor. If not, then all the effort you've put into designing the space goes away.
Or worse, your living space will end up looking like a shack of mismatched cloth. Don't let that happen. Here's a guide you could follow in selecting the best curtains for your apartment.
How to Choose the best Curtains for your Apartment
It's all about the length
The first thing you have to remember in choosing curtains for your living space is length. This is what most people don't really think about. Most would say that as long as it has a great design, it's fine. Three things you should know about length. You can choose to go for either Apron, Floor, or Puddle.
Apron length curtains are those that cover just the length of the windows. This is recommended for windows that are frequently opened such as those in the bedroom. This kind of length shows a crisp and casual style.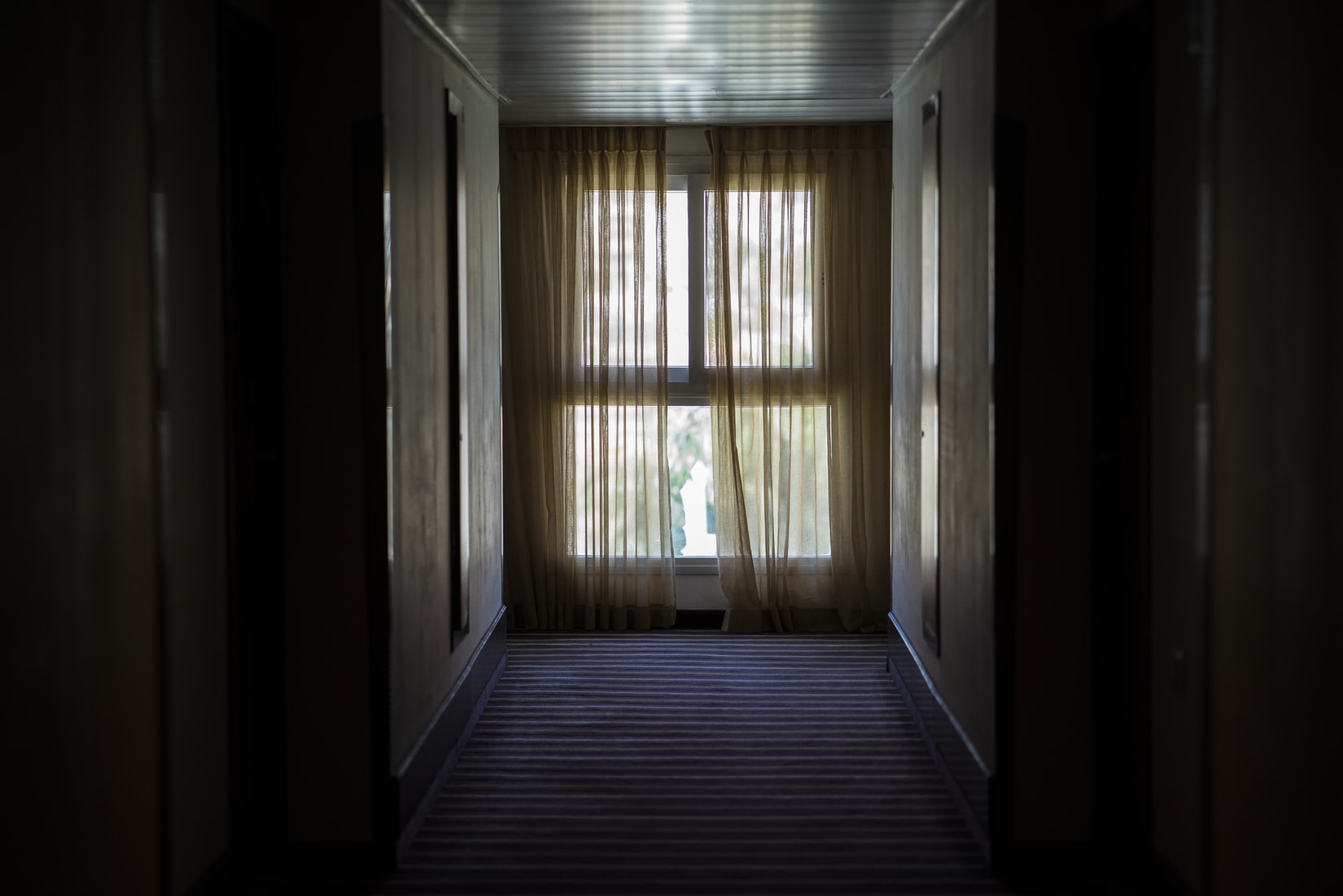 Floor-length curtains, on the other hand, are those that fall right from the top down to the floor. The best thing about using these kinds of curtains is that it makes your ceilings look taller meaning it gives you the illusion of more vertical space. This is perfect for small space apartments.
The next is the Puddle length curtains. These are like floor-length curtains except it falls extra 5-8 inches extra on the floor. This creates a romantic look and works perfectly for low traffic rooms without kids or pets.
The right Fabric
The material of your curtain will do so much for the total look and feel of your apartment. Too thick and you end up with curtains that won't fold crisply when drawn. Too light and they don't fall well. That's according to designer Suysel DePedro Cunningham.
The fabric could either be Sheer, Cotton, Linen, Velvet, or Blackout. Sheer lets in the most light and makes the entire space feel light and bright. Cotton allows a fair amount of light and keeps the room bright and airy. Linen lets in modern light and the weaved texture gives a casual feel to any space. Velvet blocks most light and gives a plush and polished look. It blocks cold, heat, light and removes excess noise coming from outside. Blackout, on the other hand, blocks light completely. Just like velvet it gives that plush feel, blocks cold, heat, light, and noise and is perfect for those who enjoy privacy.
This is where you decide on how much you are willing to spend or how good you are at finding the best deals for less. Just remember, it's better to spend more for quality and the assurance that what you buy can last for a longer period of time than to spend less and buy another in a couple of weeks.
The right color

Now let's get down to design. You've now chosen the right length and the right fabric. So how do you choose the right color for your apartment? To achieve the best results, you have to consider the color of the walls, the furniture, floors, space, and basically the overall theme and feel of a particular space in your home. Look at a color palette and see what colors would best fit the color scheme you have in a certain space.
Generally, dark colors are for larger rooms. Light colors, on the other hand, give the illusion of a wider space and is perfect for small rooms. However, designers would recommend going with neutral colors. They're less likely to fade and would go with any color you have in a space.
RWasher machine friendly
The last on this list is to make sure you buy curtains that are washer machine friendly. There are ways on how you can wash your own curtains. So before you purchase, make sure you get information on this. The only other option you have for this is dry clean.
That's basically what you need to know about choosing the best curtains for your apartment. You don't have to be an expert, all you need are these tips and an open mind knowing that curtains are more important than you think. Look at your apartment now and see whether or not you can do some tweaking. If it does, prepare to be amazed at how drastically curtains can change the whole look and feel of your apartment.