Whenever a kitchen renovation is mentioned, some homeowners make the mistake of investing on cosmetic fixes paying less attention to functionality, efficiency and durability. Top Chef Star pretty much sums up this point when he said, "Your Thanksgiving turkey is going to taste better with a nice oven rather than with nice cabinets. You need at least a four-burner stove so you can sauté, fry, and sear at the same time. Then, you need a convection oven, and believe it or not, there are a lot of short cuts that can be done using a good microwave."
Further, it is best to invest in the essentials like appliances and work spaces. Here are the most recommended things to have.
Functional and Spacious Stone Countertops.. It is highly recommended to use granite or quartz. According to Chef Ehren Ryan, countertops should always be kept free and clear from clutter so that prep time be stress and hassle-free.
A Walk-In Pantry. It wouldn't be a gourmet kitchen without a walk-in pantry. This makes it easy to stock up on your favorite ingredients, snacks and spices.
Open Storage. Most of the time, having everything within arms' reach in a kitchen is the best way to go. This can be achieved through open storage for knives, pots, and pans. It's good to see all of your utensils at once and just grab n' go.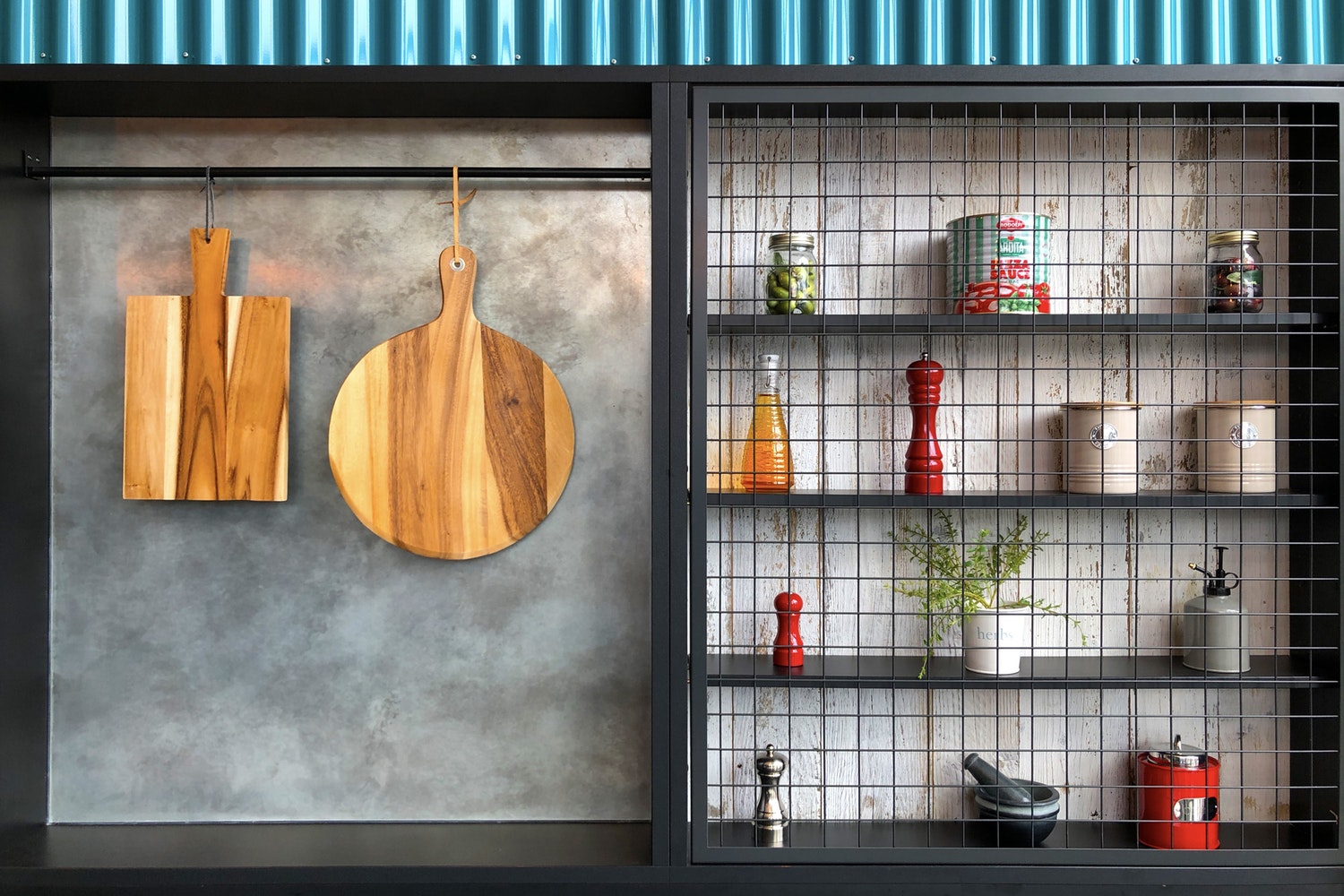 A Built-in Wall Oven. The heart of any kitchen is a reliable oven. Wall ovens are essential in any gourmet kitchen because it makes it easier to insert and remove food since it is waist high. You can also add storage by installing cabinets for pots, pans, and casserole dishes.
A Gourmet Kitchen Sink. The kitchen plays an important role in gourmet cooking. It is advised to have a deep, undermount sink. This kind increases counter space for a seamless appearance. It also makes it easier to clean those big pots and pans.