A lot of the time, we take our bedrooms for granted. But nothing really beats coming home after a very long day to a soft bed and a nice cozy bedroom. After all the hustling and bustling, you could finally just let yourself be as you truly are in that room. That's why it's important to make this room feel as comfortable, inviting, and homey as it can possibly be even if it means splurging a little. It's your prime place of comfort after all. So, to get the comfiest bedroom you can imagine that even feels a little luxe, here are some things you need.
Quality Mattress
One of the best things you could treat yourself with is a good quality mattress. Once you have the budget, get rid of your old sagging mattress and old futons and invest in a mattress that supports your whole body well. It will definitely make the difference in a good night's sleep. And your back will thank you for the years to come.
Soft, Silky Sheets
No one can really go wrong with nice sheets. Like a good mattress, these can also make the difference to your sleep, relaxation, and the overall look of your bedroom. So, keep those old scratchy sheets and get yourself quality sheets that match and feel great on your skin. They don't even have to be super expensive. They just have to give you the utmost comfort and be a match to your bedroom decor for that cohesive look. Some kinds of sheets you can look for are linen sheets, smart fabric sheets, and sateen sheets.
Ambient Lighting
To really set a cozy ambiance in your bedroom, don't just settle for your overhead lights. Sometimes, these may be too dim or too harsh. So, to balance it all out, have several sources of light in your bedroom like a bedside lamp, floor lamp, or wall lamps. The soft light from these mimics the look and atmosphere of a sunset which helps your body relax and settle in for bed. It also lends more appeal to your bedroom. If you want to go the extra mile, have one of them be a little special that accentuates your bedroom decor.
Artwork
Artwork can really pull the look of any room together. Plus, it can be your chance to show off your own unique personal taste. So, if you want, get yourself something striking to add flair to your bedroom. If you're not into something as bold, you can opt for calmer artworks that would help set the atmosphere of calm and relaxation in your rest place. However, don't limit yourself to just paintings. Great artwork that can put a little more style into your bedroom can come in ornate mirrors, framed maps, black and white photos, quilts, tapestries, and plenty of others.
Dual Purpose Drapes
Your drapes contribute to the feel and look of your room. They also help you block out light and sound from the streets. So, for a hotel-like comfy bedroom, get yourself drapes that do both jobs well. Consider the color, the texture, and the material it's made from. And make sure that it's fit for the season as well.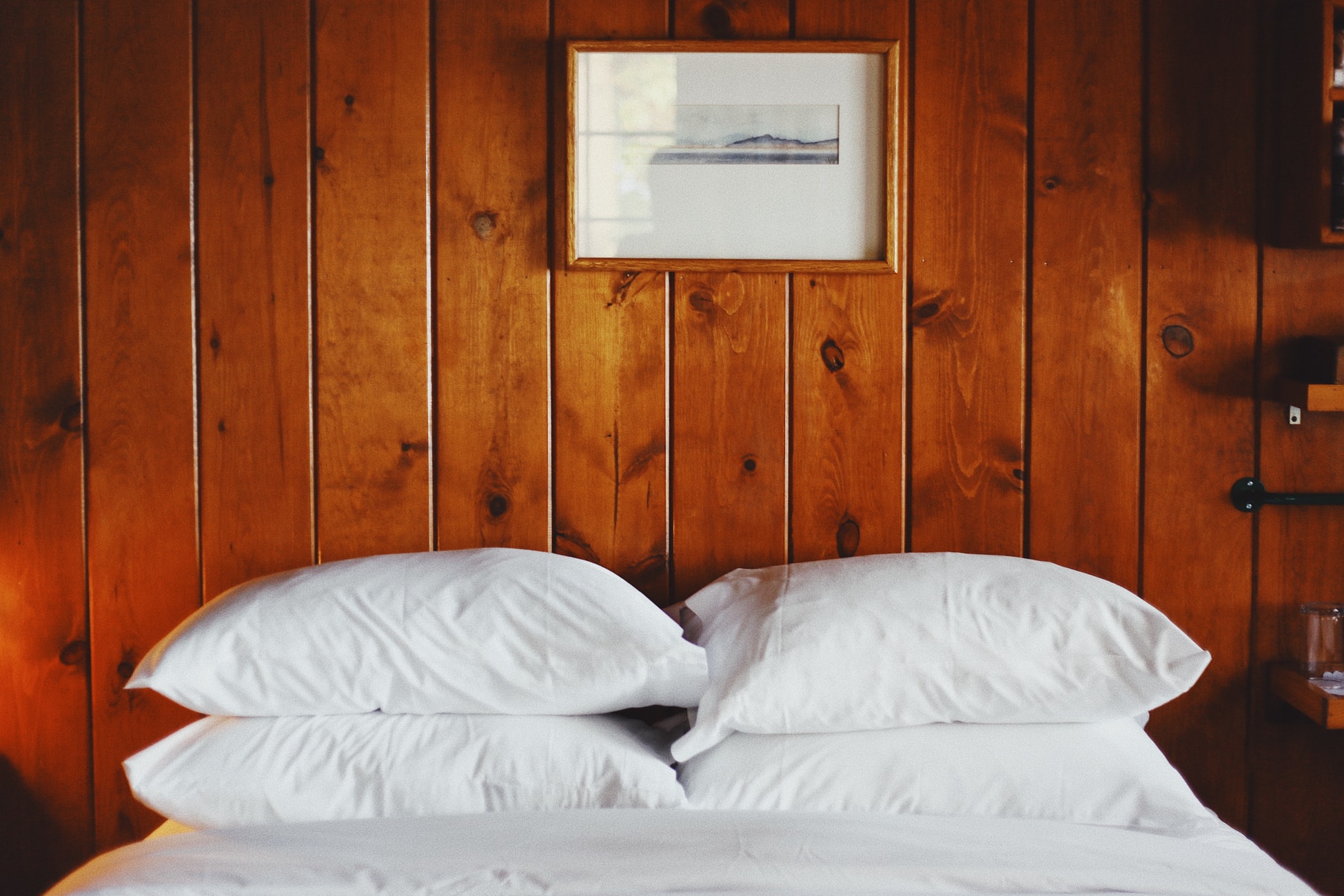 Throws, Toss Pillows, or Rugs
Just adding one of these three to your bedroom makes quite a difference. They make the room a whole lot cozier and they give you opportunities to add pops of color, texture, and pattern to your bedroom design. So, don't shy away from splurging on these. Besides, you don't have to put them out as a set. Just add in what looks and feels best for you and you'll get the bedroom of your dreams.