Perhaps the easiest way to spruce up any room in your living space is apartment wallpaper. Aside from it being one of the top home design trends, its gorgeous patterns and textures will really make your home's interior pop. If you feel that your apartment needs freshening up, here are some modern apartment wallpaper design ideas that can make your attempt to interior design a lot easier.
Types of Apartment Wallpaper to Know About

Getting the look and feel you are going for in your home interior depends a lot about the choice of color and design, especially when decorating with wallpaper. Also, you would need to know the specific material and texture you need for your overall look. Let's get to know the different types of wallcoverings available. Remember that each type has different ways of preparation, application and finishing work.
Standard wallpaper is inexpensive and easy to hang. But when you are working with it, do not tug on it too hard for reasons that you already know. If it is your first time to use wallpaper, go for vinyl-coated wallpapers. They are the easiest type to hang and easy to live with. They are durable, easy to clean, and soil-resistant. You can even remove them easily. Vinyls have a paper backing and a paper surface that is sealed with liquid vinyl. This makes the wallpaper washable.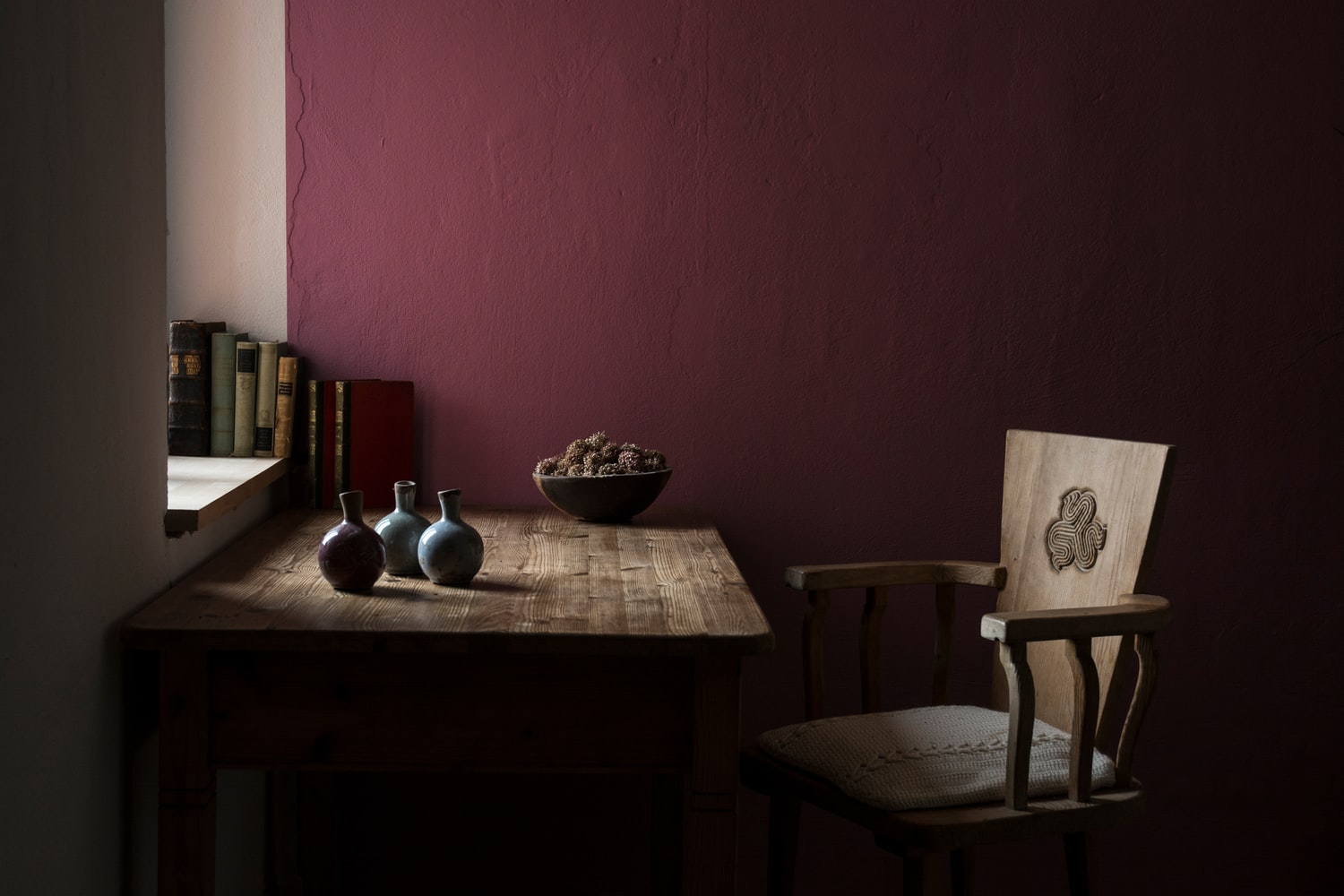 Other types of wallpaper include foils, mylars, grasscloth, hemp and other cloths-on-paper. Foils and mylars are great to use for small rooms that do not have much natural light. The cloth-type wallpapers (grasscloth, hemp, and cloths-on-paper) are rich in texture. They also have woven coverings with laminated paper backings. This means that although they make good choices to cover your walls, they can be expensive and quite tricky to hang. Flocked papers have raised, velvety patterns that make them good choices for covering walls with minor imperfections. These can be expensive and installation requires a professional.
Modern Apartment Wallpaper Design: Pattern Basics
Now that you know your wallpaper options available, it is time to get into patterns. You need to be sure that the pattern you choose works with the room you want to see it in. There are some aesthetic guidelines to know about. The first one is vertical patterns or stripes will make ceilings appear higher while horizontal stripes or patterns widen the room and bring ceilings down.
Third, large patterns do not look good in small rooms because they overpower the space and makes the room feel and seem smaller. This is what large and open patterns look best in larger spaces. For smaller spaces, go for a mini-print or a paper with a small pattern or geometric design. As to color, dark colors make rooms feel smaller. Choose wallpaper with a light background to make rooms look larger.
Modern Ways to Decorate Your Apartment with Wallpaper
Designer Payton Cosell Turner, a cofounder of Flat Vernacular, mentions six ways to decorate a home with wallpaper. Bringing these awesome style ideas into your home will definitely give your space that creativity and life that instantly makes you feel like a million dollars!
For your bedroom, Turner advises covering just the wall behind the bed. "It makes for a great focal point, and really infuses a special layer of pattern, color, and texture into your space," she explains. If, however, you are feeling more creative, use the wallpaper left over from another room and paper a headboard-shaped portion of the wall. "It would be an amazing detail, and it's all about the details with wallpaper."
If you have a powder room, paper it. Turner says that a powder room is a half bath, so it is relatively small. If you put wallpaper in the whole room, it makes it feel like a "jewel box." The room looks "very finished, very designed, but with a lot of personality." For skylights, sheathe the inside will wallpaper. Doing this draws the eyes upward and makes the skylight part of the fully designed room. You can do the same with window sills. It is also a great place for leftover paper. It adds graphic dimension to small details and will draw attention to your beautiful windows.
Cover the ceilings with wallpaper. Turner says that wallpaper on ceilings pack a punch especially if you are going for neutral walls. It adds some dimension to a standard room. Another great idea is to frame a large piece of wallpaper. To get the look, apply paper to a piece of lightweight wood that you can adhere to the wall like a painting and surround it with molding. Another way is to cut the sheets of wallpaper to the same size as a poster frame. Finally, you can wallpaper any closet, preferably the bedroom closet and coat closet. It is a nice surprise that is made special for you or your guests when they open the coat closet. It will surely set the scene.