Some apartments can be very tiny, but it doesn't mean that it has to look and feel cramped with all of your stuff in! Whether you live alone or sharing the place with other people, organization with the right tools and ways is the key to avoid your home looking like a disaster. Here are a few ways to not only organize your stuff, but also to ease your apartment life.
Use closet organizers
Got too many clothes yet you can't throw them away? Take advantage of closet organizers! Fitting in your wardrobe and perhaps with other people's clothes as well in the apartment closet can be easier with the closet organizers. Not only it adds extra storage space, you can also find it very accessible and refreshing to look at.
Maximize your space Don't just use the floor, play with the walls too! Aim for the vertical space by doing a simple DIY task of putting up shelves and headboards for additional storage the apartment. You can also install a pegboard for your kitchen supplies. Just make sure your landlord allows it first before doing it!
Hang them up Removable adhesive hooks are one of the basic tools that you should have in organizing your apartment. They may look very simple, but they can be used to hang shower caddies to over-the-door organizers. A bulls-eye to not only organizing your stuff but also to make your basic necessities accessible.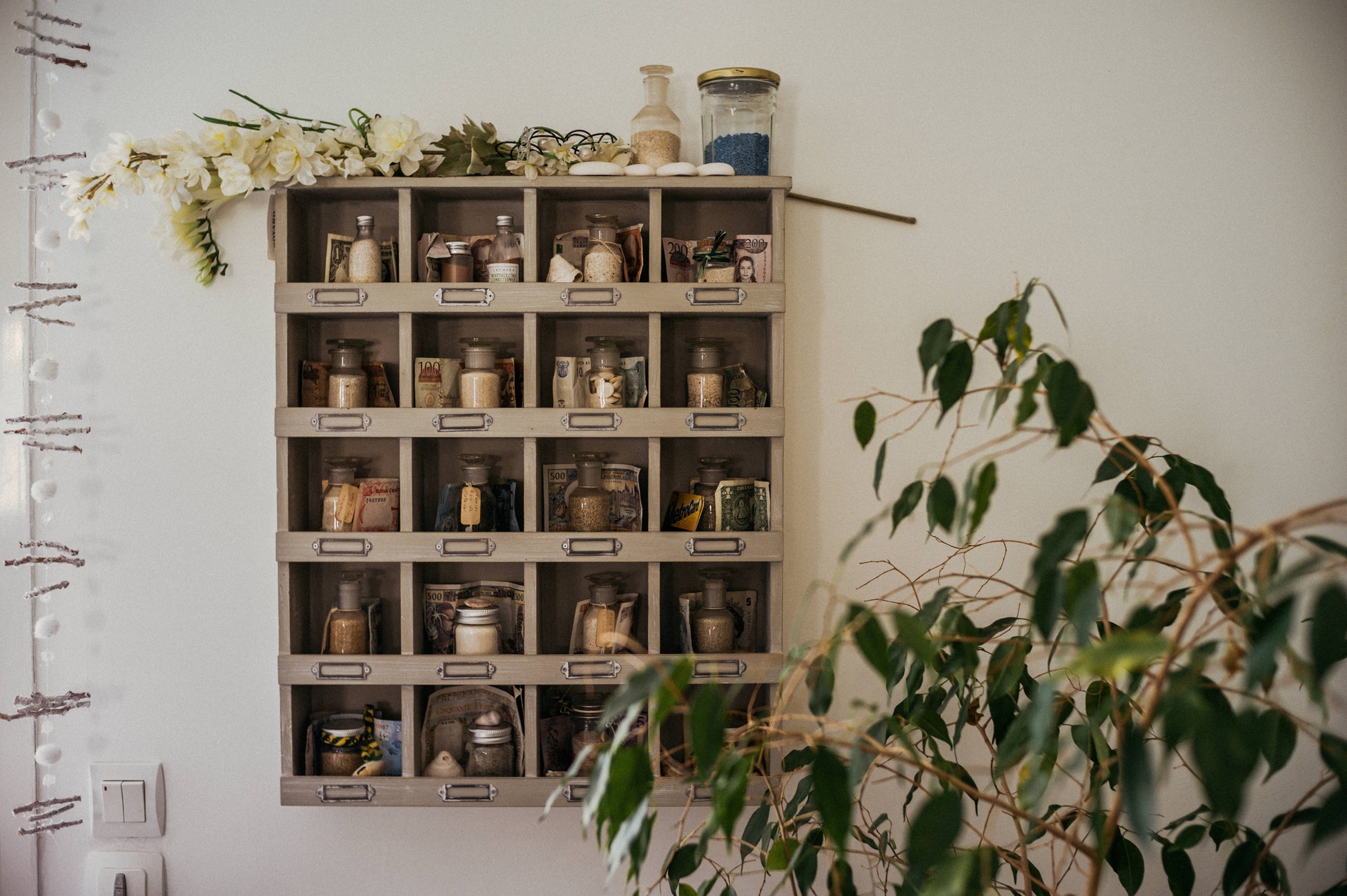 Hidden in plain sight You may have a lot of storage to put your stuff in, but it doesn't mean that they must be shown off to the world! Hide them with curtains to make the apartment seem less cluttered.
Roll them out Use rolling bins to place in your seasonal wardrobe and tuck them under your bed. You can also use a rack with rollers for additional storage for your kitchen needs and other necessities.